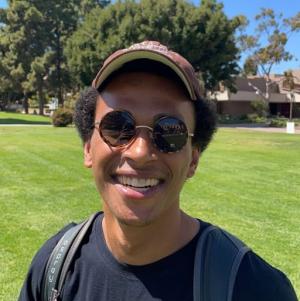 Education
:
(2020) BSc. in theoretical physics (honours) at Trinity College Dublin
Bio
:
Born and raised in Schull, a small rural village in the south of Ireland, Cian began his studies in physics in Trinity College Dublin. During his time there he developed a strong grounding in(and love for) both mathematics and physics. Cian graduated from Trinity with a first-class honours degree in theoretical physics in 2020 and moved to Santa Barbara to pursue a Ph.D. in physics. In his free time, Cian enjoys bouldering for physical fitness and he is a little bit of a history buff.
Research
:
As a member of the Vlceck group his interests are in the are of non-equilibrium quantum matter. His research work revolves around testing, improving and developing methods to numerically investigate the physics of non-equilibrium systems.